14 December 2021
Winner of The Industrial Prize 2021 by Danmarks Naturvidenskabelige Akademi
Prize
Professor Ali Salanti from the Department of Immunology and Microbiology, UCPH, receives this year's Industrial Prize by the Danish Academy of Natural Sciences, Danmarks Naturvidenskabelige Akademi (DNA).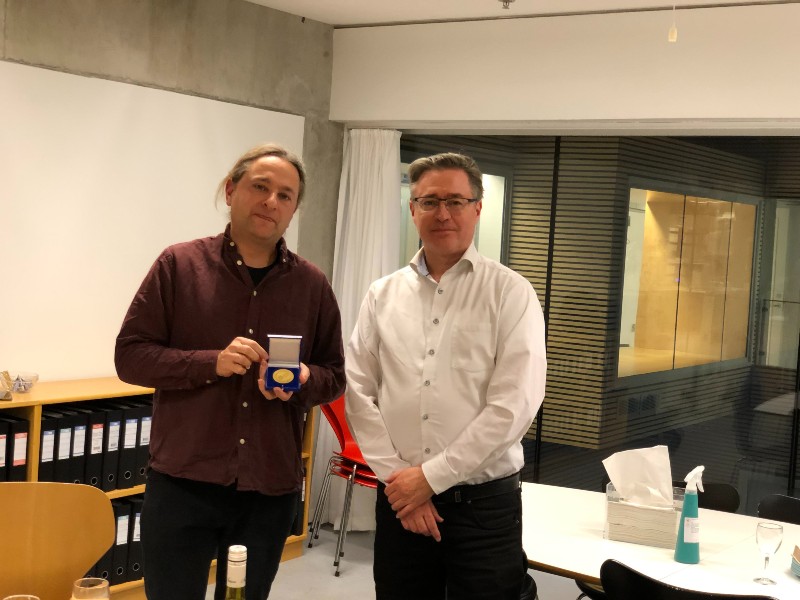 The Industrial Prize is awarded to a researcher from the industry or a higher education institution, who has made a special effort to mediate collaboration between a Danish company and a Danish institution of higher education. The Industrial Prize is awarded in the form of a gold-plated silver medal.
"Professor Ali Salanti has a strong research background and his research in translational medicine is highly relevant, especially in these COVID-19 times," an unanimous Industrial Prize-committee in DNA said, when awarding Ali Salanti the DNA Industrial Prize 2021.
Prize-winner: Professor Ali Salanti
Professor Ali Salanti is a pioneer within the establishment of collaboration between the industry and the University of Copenhagen (UCPH). His career within innovation began with the pre-clinical and clinical development of a malaria vaccine for pregnant women in Africa - a development project in close collaboration with industrial partners.
Collaboration with private companies has indeed also been achieved through the establishment of successful spin-out companies. Among several spin-out companies, Ali Salanti has established VAR2 Pharmaceuticals and VARCT diagnostics that in close collaboration with Danish hospitals are developing novel cancer therapies and cancer diagnostic tools.
Ali Salanti is also co-founder of NextGen and AdaptVac - companies which in collaboration with UCPH have developed and clinically tested a very promising SARS-COV-2 vaccine.
"My entire research career is centered around the possibility of translating my research into medical products. I'm very honored to be acknowledged by DNA for my efforts within the collaboration between industry and university," says a proud Professor Ali Salanti.
Read more about Ali Salanti, his research and spin-out companies